Thank YOU for dropping us a note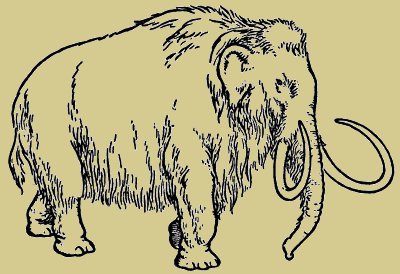 Re: A Waste of Time?
Reposted here:
http://bobagard.blogspot.com/2013/09/waste-of-time-i-dont-think-so-harry.html
One of your best yet! Sorry to be slow to read my email.
Bob Agard
Re: Is Proving the Weakness of America Obama's goal?
If I were Assad, I would wait until the missiles were launched then position a school bus with children so I could take pictures of what the USA did. I have heard that the missiles would take two hours to reach their target and can not be adjusted once they launch. It is a totally no win situation.
Mike
Re: Is Proving the Weakness of America Obama's goal?
Curt,
Nice read. I appreciate it. However, still no one is asking the tough questions on where the Syrians got their chemical weapons, or the capability to produce them.
I could never understand why nothing was made of this some 10 years ago, after the hoopla on not finding weapon of mass destruction (WMD's) in Iraq. We, and the majority of the free world, presented a solid case to our Congress and the UN, base on multiple intelligence sources, that Iraq had the WMD's and had used them on the Kurdish minority previously. President Bush took the flak when WMD "weren't" found. What crap. Use of chemical weapons on their own populace is reason enough now for military action, then it was reason enough then for military action. I fail to understand the logic, Mr. Spock.
Why the Bush administration took the fall, and didn't make this an issue, beats me. I don't get it. I have always thought the WMD's crossed the border, got buried in the desert, or were destroyed by components before or during our military actions. Nobody asked the question then; nobody asks them now.
What BS, and what a sorry excuse for leadership we have at all levels.
Rant off...
Sid
Re: WoolyMammoth.Org
I send your stuff to a mailing list of about 100 people, many of whom forward it on to who knows how many others.
Terry
Re: Is Proving the Weakness of America Obama's goal?
Right on! The Democrats' strategy in the Middle East, if there is one, is to replace autocrats friendly to the US with jihadist governments. The peanut farmer Jimmy Carter did it with the Shah of Iran, Clinton stood by while it happened with the Taliban in Afghanistan, and Obama has done it in Libya, Egypt and now Syria if he gets his way.
Terry
Re: Is Proving the Weakness of America Obama's goal?
Well said....I can hardly stomach the mess that is thrown at me from the news...
Thanks for sharing your thoughts.
Tami
Re: Is Proving the Weakness of America Obama's goal?
Personally, I think we should stay completely out of Syria. It's their internal problem and we do not have any interests there. Syria has for years been an exporter of terrorism. Al Qaida is helping the rebels. No matter what we do, no matter which side we help, it'll be the wrong one. And if we do get involved, it'll start a new generation of jihadists bent on attacking the U.S. because of who we helped or didn't help.
The news media, however, wants us to be involved. Look at the way they report on what is happening. They first list XX amount of children killed out of YY total killed. This is deliberately done to appeal to our emotions. To me, it doesn't matter the age of those killed - whether they were old or young - they're all casualties. But the media cranks this out in order to get us tearfully involved. Why? Because it sells. The media is in the business of making money, regardless of what is true or what our involvement is. It is amazing that the Arab League, the European Union, and all the other countries are staying out of this fight. Except for France and the UK (until Parliament stopped it), no other country is willing to get involved. I for one do not believe that we have to be the world's policeman. We could take a lesson from other countries in that if the internal conflicts do not affect us, then we should keep our noses out of it. The Chinese and Russians have taken a wait and see attitude. Unfortunately, the Vacationer-In-Chief opened his big community organizing mouth and now he has to back pedal in order to save face.
As for the U.S. getting involved in preventing the spread of weapons of mass destruction - we need to pinpoint exactly who released the alleged Sarin gas. Was it Assad's regime, some of his underlings using it without his knowledge, was it the rebels in an attempt to get sympathy for their cause, or was it Al Qaida stirring the pot?
Bob
Re: Is Proving the Weakness of America Obama's goal?
Curt
I am with you but I believe there is a more sinister reason here. Obama care is in shambles, even his Union pals are complaining, he has committed crimes against conservative Americans with the IRS, his poll numbers are in the ditch etc... if he is really concerned about world leader and order why not strike Iran who should have a nuke ready any day, north Korea who is building nukes in spite of everyone's wishes. Remember these ? The media has forgotten these. And south Korea has an american in jail, Iran is beating daily an american pastor they have jailed for helping orphans !!!!
No I believe this is an effort to side track the nation from the murdered ambassadors, crimes against conservatives, failed Obama care and his relentless attacks on Christians.
Jerry
Re: Service
amen and awesome
Hazen
Re: Service
I like this one a lot. I may steal parts of it for Girls Camp. Our "service project" is doing random acts of kindness and service throughout all of camp and we will have a "clinic" each afternoon talking about experiences with service, what can we/they do each day even when they're back home. That it doesn't always have to be big, but can be little things as well.
Thanks for sharing!
Charly
Re: Open Letter Request for Representative Diane DeGette (D-CO)
wow, that is awesome. Loved it. Needs on every paper cross country. So illustrates what dumb @#$%@ these anti gun fools are
Hazen
Re: Liberal Bigotry
I agree on all points! Americans need to start studying up on a lot of past history cuz it is being repeated! The fall of the Roman Empire is a good starting point. We are currently mirroring what led up to their demise. We are heading down the very same road.
Julia
A Huge amen to this one!---
Hazen
You are an excellent writer! Enjoyed this.
Carolyn
Re: How can people educated in law be so ignorant?
I am forwarding this article from good friend and brother-in-arms, Curt Dale. He always speaks with common sense so lacking in our government leaders.
Jim
OUTSTANDING
Could not have stated it better myself. Thank you my friend.
Cecil
Ditto wrote both U.S. Senators and my U.S. Congressmen as well as several State legislators the day Adolph brought out his 23 violations of our Consitution. Right with you.
Cecil
Re: Obama's America lets his supporters terrorize an elderly widow for anti-Obama views
Curt,
Disgusting! That's how the Nazi's, Bolsheviks, gangsters, Communist Guerrillas and the like exert their power.
Sid
Curt
Here's a thought....My brother-in-law suggested that we have a family fast for Mitt Romney this Sunday before he starts his debates...I think it is an excellent idea. If you agree, join us and perhaps ask others to do the same. With the Lord's help we can certainly overcome evil with good.
Thanks for all you are doing to support good :)
Tami
Curt
Well it seems that tolerance is only if believe in a woman's rights to choose some things . . . not others. Seems that tolerance is just a word Democrats use to toy with everyone's mind.
For my friends that are out of state, this happened in our little town of Parker with a low crime rate and at the Denver Airport area.
Democrats are big on helping others all over the world but if someone upsets theirs, they act uncivilized . . . go figure. Yet the freedom of speech was one of our first rights declared by our forefathers. Wish they'd had a video camera running in the parking garage!
If she was younger, I bet she'd put this on facebook and see what happens! If Obama wins, we are a step closer to socialism and little freedom of speech. Work hard to share the word!
Nancy
May I post on FB and where can I get stickers- I will put those two on my car and truck I would like to challenge people to do the same.
Michael
Re: September Surprise: Obama even more spineless than we thought

excellent articles !!
Carolyn
Curt,
I'm disgusted by our idiot in office, Congress, media bias, skewed and unclear poll results, campaigning disguised as innocent guest spots on TV. ( I have seen Michelle and Barack more in the last two weeks on TV ) I hope you saw my posts on the phone survey I got three times.
We haven't a clue about the middle east.
I give up. Think I'll fly the Gadsden and Bonnie Blue Flags . . .
Sid
Curt,
I forwarded your column to Dave Schumacher, who leads the very active "Tea Party" in neighboring Williamson County (just north and a bedroom community of Austin). He immediately replied and wants your permission to reprint it in the local paper. His e-mail address is below.
Helen
Re: Whoa! Barrack Hussein Obama was telling us that the government "owns us"
excellent articles !!
Carolyn
Re: Chief Justice John Roberts hung the skunk around Obama's neck today
Curt
Very well written. I agree with you. And I agree with Roberts, so far as I understand the decision he made - and why he made it. Like another writer says, we all think it's a Poker game and Roberts is playing Chess.
Now let's see if our Republican leaders have the backbone to resolve this crisis in the political arena, where it should be settled.
FYI,
I just finished, Obama's "Dreams from My Father", Hugh Hewitt's "A Mormon in the Whitehouse?", and now in the second half of Romney's, "No Apologies". It seems to me that Romney has been specifically trained and raised up to pull the Nation out of the mess that we are in. I really and truly believe that he is exactly the right guy for the job. I only wonder if the Lord thinks so too . . .
Keep up the good work!!!!!
Garth
Great one Curt. I told Kippy tonight that this decision could be the largest gift that Romney has ever received. With over 60% of the folks wanting this thrown out, now the only way is to repeal it entirely. Romney has promised to do just that. His fund raising has gone through the roof today. A really good sign. Hopefully he can keep the pressure up.
Rick Nelson
Re: Oscar Mayer uses Hallelujah Chorus to advertise turkey. I'm offended!
At first I thought, "Well, does it really matter." By the time I got to the bottom of your letter it occurred to me that is exactly how we have deviated sooooo far from the 10 Commandments. A little here, a little there, "Oh, a little won't matter" and look at society today. Way too many people -- especially well know movie stars -- are having their babies and then, maybe, getting married. WAY too many people are living together to "try it out" before making a commitment on marriage." The gay/lesbian lifestyle is insisting on the same rights as married couples so they can get the tax/insurance "benefits", then forcing that lifestyle down the public's throats. WAY too many similar things are slipping into vogue, "oh, what will it matter?" We have drifted so far off the path generation by generation that most of these sins have become acceptable in the popular view. Shame on us!! We need to draw the line SOMEwhere. Thanks Curt for taking a stand. I'm proud to be a Mormon. Look how many other religions are "looking the other WAY" when their members fall into these little traps that Satan has set for us. At least my Mormon friends try very hard to maintain the values of the Original Church that Christ founded.
Nancy M
Re: I am a Christian ... and a Mormon
Excellent.
Hazen
Re: The Death of Lady Liberty?
Love your postings. Always well put.
Richard
Way to go! I am with you 100%.
Virginia
Re: WoolyMammoth.Org
What a great and inspirational website! Keep trumpeting the truth!! The truth will set us free
Catherine Burruss
Re: Obama hiding in plain sight
WOW ... can't top that. You and your Dad say it all ... John and I totally agree.
Gaytha
Excellent!!!
Shirley
Nicely said.
Richard
Re: Patriotears and Service
What a PATRIOTIC family! God bless.
Richard
Re: Grand Theft Auto
Love the commentary on the car! You need to get it on TV or the paper.
Richard
Re: WoolyMammoth.Org
Suz,
Love the website! Thanks for sharing . . . I'll keep an eye on it.
Susan Angell-Gonzales
Excellent all around!!!!!!!!!!!
Shirley Smith
Re: Throw RINOs under the bus by Curt Dale
Colonel,
You are blessed with a gift few can equal. This is wonderful insight, and I concur totally.
My wife has explained to me on numerous occasions, that I'm obsolete. I, on the other hand, think others have become misguided in their understanding of life and certainly what America means to the world.
I look to my left as I'm sitting here, and there is a photo, personal note, signed and officially sealed photo, of Ronald Wilson, my Presidential Hero. It says, "DS, with my deepest personal regards".
You're welcome R.W.. Looks like there are only a few like you left here. Just Colonel Dale and me!!
DS
Curt
You say it so well. THE Tea Party generally represents most of my positions but I will never join it because of the dilution it will cause. A Tea Party is necessary to help wake us all up and put some fear into everyone else regardless of what they call themselves. Great article.
GA
Curt,
You hit it on the head, great job!...
RN
Curt,
I agree with what you have written. The idea of a third party to me is ridiculous and will backfire on conservatism. I also agree with what you have written about RINOs.... I am always interested in your thoughts....Keep up the good work.
FT
RIGHT ON, ( Semper Fi)
BOB
Well said, Curt. Well said.
CS
Curt,
I hope we've learned from H. Ross Perot and Ralph Nader that a 3rd party only splits the base. Whether they are RINOs or November Conservatives, we have better more qualified candidates to serve.
MK
Re: Bipartisan Compromise by Suzann Darnall
Awesome site, and awesome writing! "Going back to Tammany Hall and Boss Tweed..." Glad you are doing your homework. This is a must for all local activists to know in order to know the ways of the enemies of the constitution and Liberty, whether in the Democratic or Republican parties. Plunkitt of Tammany Hall
I am not promoting the Marxist site, just that they have one of the better links to a public domain book that is a must read for local organizers, and those fighting the party monopolies.
Rob Roark
Re: OPEN LETTER TO: by Curt Dale
Curt,
I'm not up on the political arena in Douglas County, CO, but from you reading I gather more and more the great respect and honor (decent, fair play) that used to exist (many years ago) are paralleling the Law of Diminishing returns and continues to raise alarm within me.
I appreciate your involvement in our community and you sharing your thoughts, comments and ideals. Please keep them coming. Sincerely,
AR
Curt,
I agree with everything you wrote. I felt that they did not want to disrupt the "good ol'boy network".
FT
Thank you for the copy on this Bro Dale – it's always appreciated to see how engaged you are in the overall process.
After watching the State of the Union address and the Republican response thereafter, and now seeing what is going on in our own local politics, I truly wonder where we are headed (and by whom are being led) in this country. Will the day ever come when people with righteous motives – human as they are making mistakes - are at the helm trying to do what is right…
Sorry for the digression but I sit here shaking my head when I see this kind of thing going on.
Be well and thanks again.
JB
Oh, seems I missed something. Might make next Friday's meetin interesting.
Thanks
EF
Gee, Curt, tell it like it is . . .
SH
Col. Dale,
Thank you Sir for this wonderful article . . . you said the words that I wish I could have presented that night when that gentlemen stood up and shouted . . .
(Name withheld by request)
Curt,
Do I detect a note of disenchantment in the ranks?
You have openly identified a major failing in all of our politics, local and national. The poor fool who thinks they can stand up and represent those "unwashed" just because it is the right thing to do, failing to achieve "insiders support" might as well kick a Polar bear in the ass. They would certainly have a better chance of succeeding.
I've watched that political exercise across military, civilian and government groups for years. "Fair haired" became the watch word as only those "connected" had a chance. It is obvious there is no such thing as "honest" elections. Sadly, it appears through history, there never has been. In some states even the dead get to vote, Texas electing Lyndon B. Johnson to congress for example.
CR
Re: To Everything … Turn Turn Turn by Suzann Darnall
Great article!
Carolyn Titcher
I think that is a bunch of crocks, the only thing that will turn around is the 2010 elections, when we take over!
Francois Lionel Gardere
Re: Another Big VAT Lie by Obama? by Suzann Darnall
We must vote them out of power in 2010, the whole House is up for reelection and about 33 senator. The rest in 2012. That is the only way to save this country.
Richard Bischoff
Re: Connect-A-Dot: Not Just A Game Anymore by Suzann Darnall
Curt,
(In response to Suzann's article and a item sent to him by Curt on the Dem's drive for a Constitutional Convention.)
I am sure you have also noticed that this President is stirring so many pots that people can't possible focus on anything but one or two matters. It's a coordinated effort to hit as many fronts as possible, and while the People are voicing their opposition and concern for one area, 10 -15 other areas are getting changed without anyone knowing a thing about it!
I have heard, but have not read, that Alinsky's books teach this process of forcing changes by hitting more fronts than the People can possible focus on. This President was a quick study of Alinsky's processes in community organizing and converting a social environment to something Marxist.
Not sure you've followed Peter Boyles' show in the morning, but there is a major groundswell coming by a couple of lawsuits requesting some documentational proof of who BHO really is. After dropping nearly $2 million on keeping his records sealed . . . this Constitutional Convention may come to pass JUST in-time for the courts to order his records released . . . at which point . . . . the matter will be moot, and it won't matter that he is not, by all legal US definitions, a Natural born citizen, nor was he ever Naturalized, according to all USNI records when he came back from Pakistan in the early 1980's, despite having filed as a foreign student for his tuition at Occidental College.
Lots and lots of questions . . . very few answers.
David Dunne
For further consideration, Hillary Clinton's Graduate thesis was on Saul Alinsky. She followed him for a year, and decided he was a bit too radical for her tastes. That was the thesis that was locked away while she and Bill were in the White House. BHO embraced Alinsky's philosophies whole heartedly. A side-shoot of the Alinsky ideals always brings us back to ACORN, of course, but the newer threat is the International Bacclaureate (IB) programs our schools have been embracing, . . . administered through the UN's UNESCO branch! It is dumbing-down our kids at an alarming rate! (Just so long as they can claim to be IB Learners!)
David Dunne
Re: Is There Another Factor To The ACORN Corruption? by Suzan Darnall
I liked what you've written, especially the questions you posed. People need to wake up and quit being so apathetic to the world around them, specifically our country's leaders.
Thanks for taking an active part in trying to give people a wake-up call to what's happening in Washington, D.C.
I have many opinions and thoughts, but can't put them in writing. You do a good job of expressing yours.
Paula Pond
I am with you on (IT) and Acorn.
Richard Bischoff
Great article and SO true, I think the Democrat's have more of a fight on their hands than they ever realized!
Marcia
Re: First Campaign Speech of the 2012 Presidential Election by Curt Dale
"Distraction" was one of my first thoughts as well. "Obama Youth" also comes to mind.
I'm thinking this would be a good day to sit the family down and teach them about the "Declaration of Independence" and the "US Constitution" and the events leading up to their creation.
I have but one lamp by which my feet are guided, and that is the lamp of experience. I know no way of judging of the future but by the past. - Edward Gibbon
Garth Scovill
Has anyone noticed the similarities between some of the current administrations "cures and repairs" as compared to those used by Nazi Germany prior to the war?
Informing and "indoctrinating" children. Is that how the "Brown Shirts" and Hitler youth groups got started?
While direct assaults on freedom of speech/religion and bearing arms seem hyped by the internet crowd, but there are indeed some bills being proposed that will limit our rights on those subjects. A recent posting of a video of a sermon/speech by a black preacher nailed it pretty good when he said – in effect – the administration and power players are using "here watch this hand" routines to keep us occupied while the real damage is being carried out secretly and out of sight.
I too feel the whole mess has been contrived to keep us focused on the wrong things while the real damage is slipping in from other points.
Clay Riley
Re: Definitely worse off after 7 months by Curt Dale
Good article. Of course no one who is a liberal will believe any of it and say you are anti-American because you believe if the Good Old US of A and its value. Keep up the good work.
Randy Meyers
Website © 2009 SCD